by John Walker on Feb.10, 2010, under Rum Doings, The Rest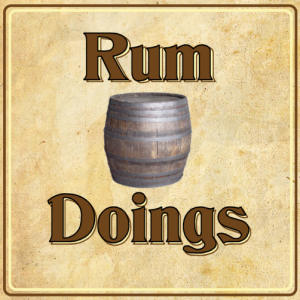 Hello. This would be episode 16 of Rum Doings. We're not afraid to not discuss the subjects that aren't topical, and such it is that we're not discussing the true meaning of Christmas.
Instead we begin with a celebration of oat milk, whatever on Earth it might be. First the carton is dissected, and then the insides are consumed. Will we like it? Will we paw at our tongues?
Fond memories of the daily porridge man arise, before we knuckle down to this week's theme: a discussion of The Rules. This causes conversation about how to pronounce clip-art, pause buttons at the cinema, cats drinking from toilets, boobies, the pleasure of being rained on, hole digging, Dick and Dom In Da Bungalow jokes, and John's rather heartwarming rules for bravery.
Could you help out? There's a few things we ask for in return for this present. Could you retweet about it, or find a way to tell new people to listen? And writing a review on iTunes helps us a great deal. We'd appreciate it.
To get this episode directly, right click and save here. To subscribe to Rum Doings click here, or you can find it in iTunes here.
:podcast, rum doings