by John Walker on Feb.03, 2010, under Rum Doings, The Rest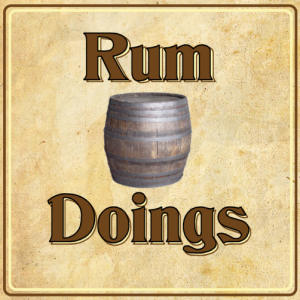 It's the fifteenth episode. They said it would never last this long. This "they" being the people who knew we were going to try to drink Tesco Value W-hite Rum.
This week not under discussion is the matter: has the iPad lived up to the media hype? So instead we talk about John's loss of nomenclature, and then almost kill ourselves with a frighteningly awful liquid.
This week's episode is mostly dictated by the commands of one "Royston", who left a comment on episode 13 in which he listed subjects he would like to hear discussed. Somehow missing his opening entry, "Wales", we otherwise followed his instructions. Which were:
St Wilgefortis
Battlestar Galactica Action Figures
Sufjan Stevens
Favoured Condiments
Which pretty much sees us through. It leads us toward discussions of decaffeinated horrors and fishfingers, and that's us done.
We'd love it if you passed this link on, told friends, recommended us in forum threads, pre-loaded it on mp3 players and then handed them out to all your family, and so on. Also, if you would, write us a review on horrible, horrible iTunes. That would be splendid.
To get this episode directly, right click and save here. To subscribe to Rum Doings click here, or you can find it in iTunes here.
:podcast, rum doings