by John Walker on Jan.13, 2010, under Rum Doings, The Rest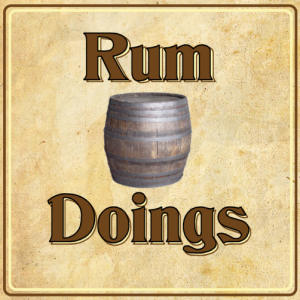 In our first Rum Doings of 2010, we don't discuss whatever happened to Britain's supplies of salt.
Enjoying a cocktail known as A Snowball For The Year 2000, we begin with an excellent description of Nick from a listener, that sets us off onto a discussion of alternative ways of pronouncing words, and the definition of "enormity", and why using Windows is like being a tourist in Egypt.
Then, as was perhaps somewhat inevitable, there's discussion of the weather. And weather forecasting. We're enormously right. Moving on to thunderstorms, you'll understand this brings us to discussing the Scouting movement. Which of course leads into a conversation about breakfast cereals. And Victoria Wood. And Armando Iannucci. And Chris Langham. Ending on a teaser for the next episode! We're a serial drama.
Email us! About anything you like. Who knows, in about two months we may read it on the podcast.
To get this episode directly, right click and save here. To subscribe to Rum Doings click here, or you can find it in iTunes here.
As ever, we depend on you to promote this. Please, take the time to retweet it, tell friends, or post about it on forums, that sort of thing. Ooh, and write us a review on iTunes. That sort of thing is very helpful. Go on. For the children.
:podcast, rum doings