by John Walker on Dec.23, 2009, under Rum Doings, The Rest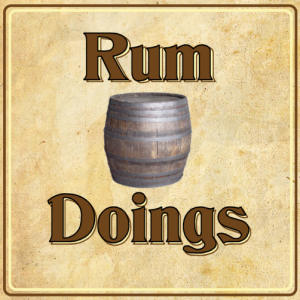 Opening with a terrifying clatter of the microphone, the matter not under discussion this week is: Is it the end of the great British pub? More immediately discussed is the tragedy of the Lost Rum Doings. Inevitably going down in legend, an entire episode of Rum Doings was lost to the cruel twist of Audacity's crashing, causing us to immediately begin another to replace it.
And you know what – thank goodness. Because the result is the most positive episode of Rum Doings that will likely ever exist. It's a celebration of things that we like.
John likes the banality and idiocy of Eggheads. While Nick likes well cooked chips. (John rather stupidly refers to Golden Wonder potatoes as "Golden Delicious" – please forgive him this.) Then there's crazy golf, fontanelles, warm coffee shops, hypno-running, Chicago, Radio 3, how Rum Doings saves lives, chicken, leaves of privet hedges, the Brandenburg Concerto, and others.
Oh, and email us! Tell us why you listen, and whether you're one of our non-gamer listeners. Or leave a comment below. We need to know. For science. And if you're a female cellist of course.
To get this episode directly, right click and save here. To subscribe to Rum Doings click here, or you can find it in iTunes here.
As ever, we depend on you to promote this. Please, take the time to retweet it, tell friends, or post about it on forums, that sort of thing. And please actually do that. You, we mean. Yes, you, because you never bother, and it would be so little effort.
:podcast, rum doings