by John Walker on Dec.09, 2009, under Rum Doings, The Rest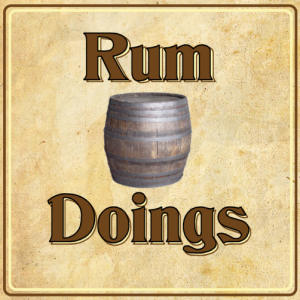 Rum Doings returns a week early for a very special tenth episode special. Very, very special. You may have noticed one subject comes up again and again, and in this episode we line a hundred sharks up in a row and jump them in spectacular fashion. For nine minutes. And then things return to normal.
Once normality is returned the subject not talked about this week is The Now Show. Which brings us to discussions of home made orange liqueur, the etymology of freelance, thoughts on drunkenness, and Nick's stolen nitrous oxide. John's hyper-evolved teeth come under scrutiny, what makes a good town, and wondering if it's a good idea to cure cancer. And this leads inevitably to thoughts of environmentalism and the entropic death of the universe. And finally, what scared us as children.
To get this episode directly, right click and save here. To subscribe to Rum Doings click here, or you can find it in iTunes here.
If you want to send us an email, it's podcast@rumdoings.com. Or leave a comment below – we appreciate a little note to say hello, or how much you hate us.
And once again, the only thing we ask of your is promotion. Please blog, tweet, Facebook, IM, email, or whatever you wish, encouraging everyone you know to listen. Retweeting is massively helpful, and especially if you're a world famous superstar. Join us in a couple of weeks for our Christmas Not As Special.
:podcast, rum doings