by John Walker on Dec.02, 2009, under Rum Doings, The Rest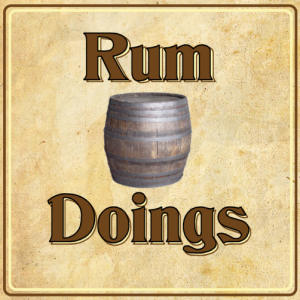 In Episode 9 of Rum Doings the topic not under discussion is whether it's time we stopped funding the NHS. The topic under discussion is Neighbours. And that's almost it.
No, come back! A Neighbours edition of Rum Doings was inevitable from the moment Nick first said, "Let's record a podcast because I want to see how difficult it is to be good." Neighbours – the Australian soap opera – has been something that has fascinated both of us since we've known each other – around fourteen years. Although neither of us have watched it for about six or seven. (You may well notice we talk about characters who are currently in it, who we had absolutely no idea were still around.)
There's brief earlier discussion of Nick's vestigial reproductive organs, our rule-breaking deviation from rum to a magical flavour-changing elixir, and the grammatical confusion of me/I that introduces our dominating topic.
Despite how rehearsed Nick's opening to the discussion may seem, it's all as spontaneous as ever. However, we did secretly decide we'd finally get around to talking about it this time. And we don't apologise at all: this is our discussing why we found this programme so special for so many years. Although things do deviate in the last fifteen minutes, slightly.
To get this episode directly, right click and save here. To subscribe to Rum Doings click here, or you can find it in iTunes here.
And another thing. We love that so many people are listening to Rum Doings. It pleases us greatly. So we need you to do something for us. We want none of your money, nor even your blood. We just want you to take the trouble to promote the podcast for us. Just a tweet. Or a Facebook post. Maybe comment on your blog, write a review on iTunes, or refer to it on a forum. Most easily of all, just retweet the link that perhaps alerted you to this post. It's surprising, and pretty annoying, how few people have taken the time to do this – so come along, give us a link.
If you want to send us an email, it's podcast@rumdoings.com. Or leave a comment below. We'll read out emails regarding John's new botty-friend and baby Judith's poetic greetings in episode 10.
:podcast, rum doings