by John Walker on Oct.07, 2009, under Rum Doings, The Rest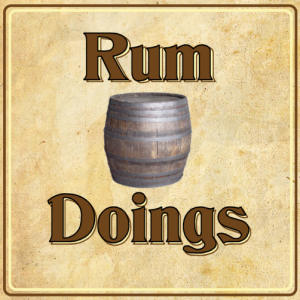 In episode 6 of Rum Doings the topic not under discussion is what we can do about the dumbing down of British culture. Instead we primarily discuss sitcoms – so much so it becomes dangerously close to being a theme. There's thoughts on what the UK and US sitcoms have in common, and indeed what they do not. Along the way we consider the anti-Semitism of Shakespeare, why Stephanie Cole grew into the wrong old lady (and is brilliant), and why you should never shh a pregnant lady. This, as you'd expect, brings us to our plans for scientific experiments on all 3.5 billion of Earth's women.
Defining a sitcom proves to be far trickier than you'd imagine. Can it be an hour long, does it require an audience, how important is the situation? And is either nation better at irony? We also ponder on the private life of Jonathan Swift, the peculiarities of Bill Hicks, and the excellent tests on OK Cupid. Oh, and one of us turns out to be a murderer, and the other seeks the wrath of religious fundamentalists.
To subscribe to the podcast click here, or you can find it in iTunes here. To download it directly, right-click and save as here.
Thank you to everyone who's been plugging this for us. Please keep going. Retweeting it helps it spread for miles, like a ghost-to-ghost call in Alfred Hitchcock's Three Investigators books. Tell your friends, colleagues, and so on. Make us famous. Make people love us. Or hate us so much they have to listen to the next one. If you want to email us at Rum Doings, send emails to podcast@rumdoings.com.
:podcast, rum doings