by John Walker on Sep.23, 2009, under Rum Doings, The Rest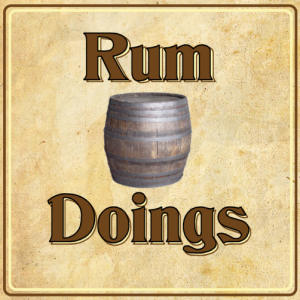 In Episode 5 of Rum Doings not under discussion is whether we should bring back conscription for unruly teens. More discussed are matters of repetition, the changing face of the cinemas, and we respond to a complaint regarding our being rude to Phil Collins. There's chat about how a splendid friend of ours changed his mind about the ownership of music, and thoughts on the potential for democratising paying for media. We bring up another rule to join those from Episode Four, the No False Modesty Rule. Which leads naturally to the moral implications of teleporting clones. And the likelihood of coincidence. And of course cream teas. It's probably safe to say that this is the first of the Rum Doings where the doings of rum played their part by the end.
The name of the film I couldn't remember the name of is RIP, and you can get it here (so long as you're in the right region!).
To subscribe to the podcast click here, or you can find it in iTunes here. To download it directly, right-click and save as here.
For a podcast put out there without any promotion we're delighted by how many people are listening. However, we'd be more delighted if it were more. We've levelled off in numbers in the last couple, and we want to see it climbing each time – or at least, we reject false modesty and believe that's what it merits. To help that happen, please let people know it exists. Please blog, tweet, IM, telephone, write and paint on cave walls about it. Spread the word and make us happy. Oh, and to aid that, by next week we should have a website for the podcast outside of my blog.
:podcast, rum doings