by John Walker on Aug.10, 2009, under Rum Doings, The Rest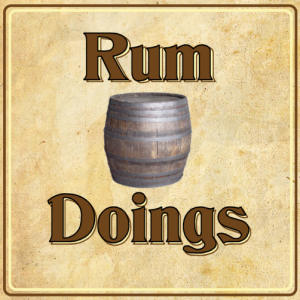 Obviously what you were thinking was, "There aren't enough podcasts around at the moment." The more astute would be thinking, "There aren't enough podcasts with John Walker in them." Fortunately in whichever circle of this diagram you fall, rewards await.
With my good friend Nicholas Mailer, a podcast was recorded this weekend – called Rum Doings – with one aim in mind: to not be on topic.
Something Nick and I have often felt when listening to favourite podcasts, radio programmes, or even television programmes, is that the best bits are always when those participating go off the planned topic and start rambling in surprise directions. It is always received with great disappointment when the host pulls everyone back on track. So the idea behind Rum Doings was to see if it was possible to begin with a topic in mind and then see how quickly it can be abandoned, and indeed forgotten. It seemed to go well. In episode one we didn't discuss why Claire Fox should be fired from Radio 4's The Moral Maze.
There is no particular theme. Nick's primary goal was to not discuss videogames, which makes his extensive discussion of Star Glider a bold move. Also discussed is how to win at Countdown, why the letter Q has got above its station, and how to write music with sine waves. Amongst a great deal else.
You can listen to the programme via this link here, or get the mp3 directly by clicking here, and when it finishes tunnelling under the iTunes concrete walls I'll link to that too.
As this is the first episode, and as we're doing this without the launchpad of an established site or mag, we're going to rely on word of mouth/rampant linking. So if you feel the compulsion, please blog/tweet/IM/scrawl the URL on toilet walls as much as you can. If enough people are interested, we'll carry on. Let me know what you think below, or write it on a brick and throw it through my window.
:podcast, rum doings