by John Walker on Sep.30, 2008, under Television
I love September, and all the new TV shows starting. What a happy fun time. I shall do a rundown of what's great, and what's terrible, soon enough. But first, I think it's important to share a picture from this week's premier of Survivor, where CBS accidentally showed a Marcus Lehman's winky on national television.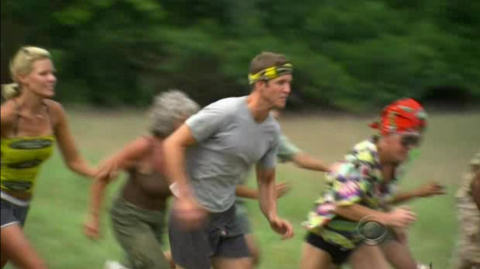 There are billions of versions of this pic about – apparently it's the fourth most searched for thing on Google today, which is hilarious. But this is my very own snap. Mum and dad, you must be so proud.
The guy's name is Lehman, so perhaps this is some sort of clever social satire about the evil banks being exposed? I imagine that's definitely it.