by John Walker on Feb.08, 2008, under Television
There are very few programmes that are compellingly brilliant from the very beginning. Most need time to develop, and many, while great, never astonish. In fact, I'm struggling to name any other than Slings & Arrows. Perhaps to a slightly lesser degree, Homicide: Life on the Streets. Unless something dramatically changes after the first eight episodes, I believe In Treatment will be in that brief list.

The concept is simple and unique. Gabriel Byrne plays Paul, a 50 year old therapist, seeing a number of patients. The half hour programme is shown every weeknight on HBO, with Monday to Thursday featuring four different cases. On Friday, Paul sees a therapist. Each episode consists of almost nothing but the conversation between therapist and patient. Perhaps two minutes might see Paul talking to his son, or making a telephone call, but the rest is spent in the dialogue, in a single room.
On Monday it's Laura, in her late 20s, clearly emotionally messy and trying to figure out her place in a long-term relationship. In her first episode she announces that she has been in love with Paul for a year.
On Tuesday it's Alex, a US fighter pilot who has recently dropped a bomb in Iraq that landed on a school and killed sixteen children. He is emotionally shut down, and enormously annoying, trying at once to control the session, while needing someone else to tell him what to do. He is not seeing Paul about the incident with the bomb, and does not see its relevance.
On Wednesday it's Sophie, a teenage girl who has broken both her arms in a road accident. She needs an evaluation from a psychiatrist, is determined not to receive therapy, but is being accused by the insurance company of having tried to kill herself. Her relationships with her divorced parents are impossible to understand so far, but there is an unpleasant concern that the other adult in her life, her gym instructor, might be far too close.
On Thursday it's Jake and Amy, a married couple with one child, who have been on the IVF programme for the last four years. Now Amy is pregnant, she wants an abortion. The two believe that through therapy, Paul can settle their argument.
On Friday, Paul visits Gina, his therapist from the past, whom he stopped seeing nine years ago after an incident that has yet to become clear. There is clearly a great deal of animosity between them, but a friendship that seems to survive it.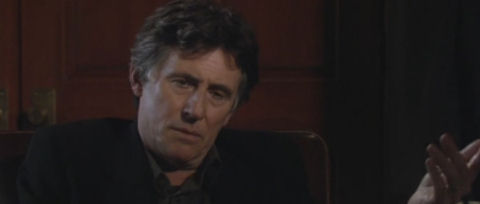 In describing each day, it demeans them. None are so simple, or so specific. Those facts which I have shared are only gleaned through the meandering discussion or slipped comments, and each is complex and surrounded by many other issues. Each patient is a battle for Paul in a unique way. Each is so richly emotional that by Friday, we too need to attend Paul's therapy session.
A programme set in one room, with two or three characters, and no external drama, no background scenes, and almost no movement from either character, could have been unbearable to watch. But through some stunning acting, a simply remarkable script, and an absorbing aesthetic, it's static nature is replaced by the dynamic confusion of emotions and manipulation from all sides. It looks constantly stunning, shot on film – a treat for television watching – and is directed with an amazing subtlety. To top it off, the use of music is equally compelling. Each episode is almost entirely without a soundtrack, but for the tiniest, almost undetectable moment midway through, and then once more at the end. The music that's used is perfect, and used so sparingly that it becomes a moment of relief, rather than a manipulative device to falsify emotion.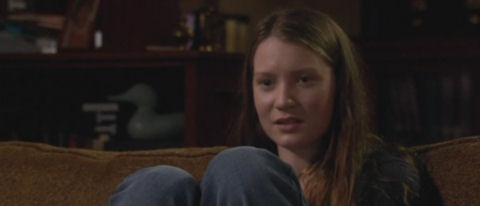 Of the four cases, Sophie's is the most compelling, to me at least. A petulant teenage girl could have been a horrible mistake, but she is written with such intelligence, and performed with an honesty like no other teenager on television. It is agony to know what must be going on for her, and to watch Paul knowing what's going on for her, but his not being able to say it. To say it would be to lose her forever. In her second episode she arrives soaking wet from the rain. Paul's wife Kate (played by the endlessly brilliant Michelle Forbes) helps her to get changed into some of their own teenage daughter's clothes (something she cannot do on her own with two broken arms). At the end of the episode, when she helps her put her own, now dry clothes back on, as she reaches her arms up to remove the t-shirt, instead Sophie puts her arms around Kate's neck and desperately hugs her. It's a moment of pure agony.
Best of all is Byrne, speaking in his own Irish accent, calm and constantly smart. Each client tries their best to veer him off the path they want to avoid, each attempting to manipulate him in their own way. He remains resolute, but you can tell his patience is wearing down. He is tired, there are problems with Kate, and some of these clients are incredibly unpleasant. In the first episode with Jake and Amy, Paul loses his control for one moment, immediately recomposing himself, but the significant damage already done, and more importantly, his own defenses badly weakened. It's enough to drive him back to Gina, to seek help.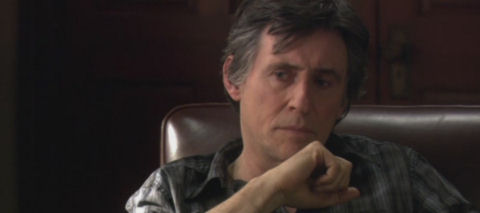 There are six weeks of this scheduled, although I have no idea how many have been written pre-strike. Presumably they are all complete, or it would seem unlikely HBO would go ahead with the project. It's based on an Israeli programme called Be'Tipul, which is currently in its second season. The first ran for 45 episodes, meaning that presumably HBO's briefer 30 will have a lot of material to work with, and thus hopefully not run out of steam.
At this point, it's one of the most compelling and fantastic programmes I've ever watched.