by John Walker on Jul.03, 2007, under Photos
One day in every kitten's life, a boy must become a eunuch.
Poor old Dex. Only ever blessed with one outside testicle, the other has stayed determinedly indoors. Thought to be either in his abdomen or his groin, it turned out to be both, stuck just after passing from one to the other. Which meant the poor bugger got two incisions, and the biggest bill possible.
Now he mopes. He mopes in his castle, and he mopes in his kitten house.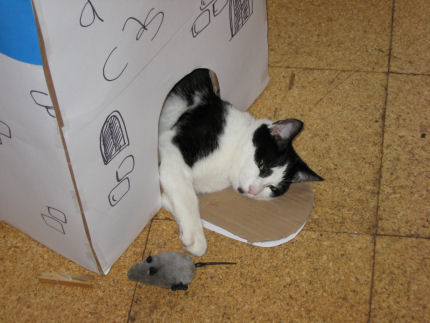 And most weirdly, he moped inside the crappy old couch, after finding a rip in the material underneath. And he mopes on Craig's bed, where he literally licks his wounds in the most peculiar sitting position.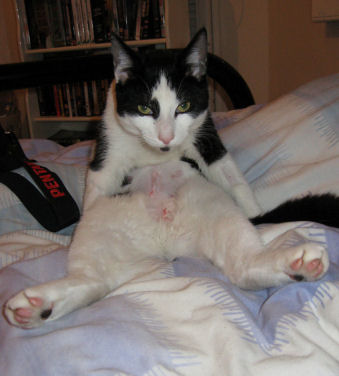 Click pics for biggies.