by John Walker on Apr.17, 2007, under Photos
It survived the night.
Well, that's selling it rather short.
It recovered overnight.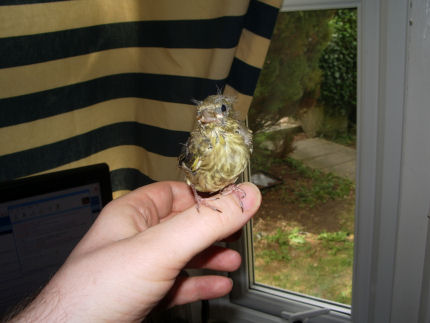 I got up at 5.30am to do another feed, and it was spritely and enthusiastic. Then again at 9am. And then one last time before the Nice Lady came at 12pm. The last feed was the most exciting, demanded by the first signs of cheeping (since the screams – oh, the screams). Then there was hopping all around my room, and finally, sitting on my thumb.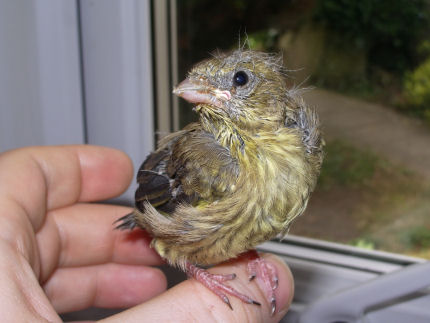 The Nice Lady assured me that they have a habit of becoming tame very quickly, and then just as quickly becoming "untame" again. They will look after it in its own cage before transfering it to the aviary until it can fly, and then release it into the wild for another cat to eat. More pics.