by John Walker on Feb.21, 2007, under The Rest
Today, a week from his last jab, Dex is now a big enough boy to be allowed outside.
So closely monitored by Craig and me, the monkey took his first steps in a land with no ceiling. Excitement abounds.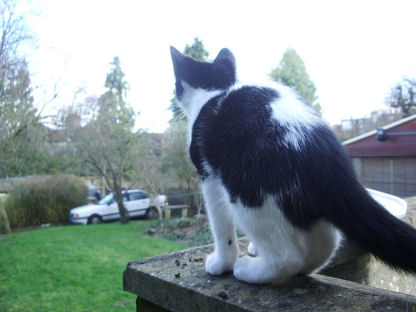 (As for the state of our patio/garden, talk to the letting agents, who keep promising to take all the previous occupants' rubbish away).