by John Walker on Aug.27, 2006, under Photos
Babies are born far too fragile. They shouldn't arrive until aged 2, and wearing a suit of armour.
So I'm now an uncle. My sister, after nine months of moaning, had her belly ripped asunder and a small parasitic growth removed. William Thomas Lake is a very cute parasitic growth indeed.
Which amusingly makes my parents magicked into grandparents, and thus 20 years older than this morning.
Here's my newly ancient mother holding my nephew: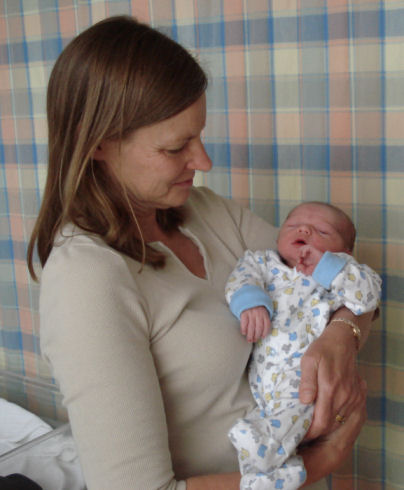 Only positive comments (apart from those Kieron thinks are positive) are allowed, or my dad, who reads this and is bigger than you, will get you.