by botherer on Nov.05, 2004, under The Rest
Of course, with the passing of Negativeland comes the passing of Big Robot itself.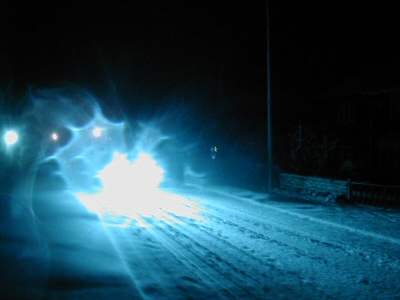 I was supposed to write something for the last week. I failed. I did it today. Jim, very generously, has added it to the dying beast.
There are a few typos, but you can forgive those.
But I think more importantly, Big Robot should be celebrated. Jim's final post does a good job of that, and is linked here.
A year ago, when it started, saying it would only be there for a year felt safe. It felt distant and therefore it felt comfortable. November's rush towards us, headlights on full, blinded us with its glare, and seems to have splattered us across the road without fair warning.
I'm honoured to have had a part in it. I'm pleased with In The Eyes as an exploration of short, confused fiction, and I'm more pleased with Change The World, and the couple of pieces of feedback have been incredibly generous and uplifting. But I was lazy, and contributed little. Others were better, stronger, more attractive people, and they contributed much. Chrissy's poetry was always beyond me, and yet let down trails for me to grasp at, moments to understand, moments of smiling or unease. Tony's tarot pieces have delighted me, surprising my dislike for the notion of Tarot with subtle journeys of inspiration. Tim's sketches took me aback, scratched and alive. Hale's photography bemused and caused gasps. Its evolution over the year has been splendid to be confused by, and a favourite is atop this post. The music has been consistently excellent, all lost from my hard drive in the Hard Drive Fire of 2004, and needing to be replaced. Some can be further appreciated by being bought here. Negativeland has been a fantastic fixture of 2004. I have been doubly blessed by it, getting the fun of the photoshoots, the peculiar invasion of privacy (about which I will write more another time), and then the same pleasure as everyone else when reading the results. I sometimes wonder if it's possible for people to take it for granted when you aren't aware of the process Kieron used to create it. It was an astonishing feat of improvisation, imagination, and a clever, adaptable plan. And finally, and most importantly, Jim's writing. He is a writer who inspires me, despite being a man who is shorter than me. His ability to push his fingers through the scalp, to redress the most real parts of reality in a sinister and breathtaking way, and to invest magic into the inert, has caused me to, quite literally, see things differently. Buildings no longer look the same. That's kind of amazing.
Bye bye Big Robot. To steal a brilliant comment from Jim's blog, Rust In Peace.