by John Walker on Feb.06, 2012, under Rants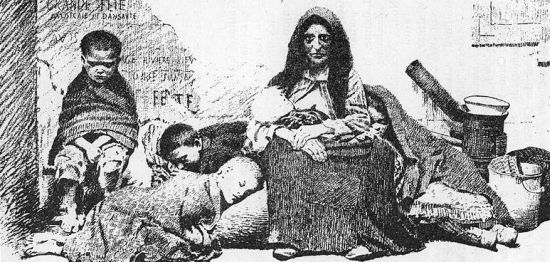 Oh my goodness, I'm boiling over with rage. Yet another gaming site is trying to deceive young writers into believing their work is worthless, and the only way they can get anywhere in this job is to work for free. (You can read my previous rant here.)
Pocket Gamer, who until now I'd always naively thought of as quite a cheery site, are offering three month unpaid "internships". Which means they take their writing, publish it on their advertising-emblazoned site, and then keep all the money that article generates for themselves. The author gets the magical treat of "experience", and we're all to thank the publisher for their charitable efforts.
What's made me quite so angry this evening is the realisation that I would FAR prefer the editors/publishers of such a site just admit that they're taking advantage of a culture where young writers are easy to screw over. But instead we get told these ridiculous stories about how it's for the exploited writer's own benefit, that it's to help them, and most of all, that they'd never get paid work without doing unpaid first.
That is a LIE. An absolute lie. And it's a ridiculous one at that. Never mind that most the writers I know never did any prolonged stints of unpaid work. Never mind that I wrote for PC Gamer for a decade, and saw lots of young writers with no paid experience being given a chance with paid-for work in the magazine. Never mind that RPS hired the extraordinary Adam Smith despite his never having had any published games journalism experience at all. Nor that we're not requiring it for our next hire. But because the lie is usually backed up with the stupidest logic imaginable. "I did unpaid work to get into this industry, and I'd never have got here if I hadn't."
Presumably people willing to make this argument are also aware of every other of the billions upon trillions of alternate paths their lives could have taken should they have turned left at the lights rather than right, or left the house on time rather than five minutes late. The capacity to contain the eventualities of every possible version of their existence must be the thing that exhausts them enough to be of a frame of mind where they believe published writers shouldn't get paid. It's such a monumentally lazy thing to say, to believe that because they did one thing – that they were personally exploited – that no other pathway was open to them. It's illogical nonsense, and that it's people's best defense for the morally bankrupt practice is a touch problematic.
It's not ambiguous. If your website makes money, and you publish someone's article, you pay them for it. Otherwise you're making money from their work and giving them nothing, which is exploitation.
It's important to note that I don't know what Pocket Gamer plans to do beyond that stated in their post, that they plan to not pay their interns. Keith Andrew's arguments below are his own, not theirs. I don't say that to protect anyone, but rather just to make it clear.
In this evening's argument with PocketGamer.biz's News Editor, Keith Andrew, he argued that unpaid internships are justifiable, because they're for people who aren't yet good enough at writing in their current state. His opening argument was that the copy they produce is lots of work for an editor to work into a publishable form, and thus it shouldn't be paid for. Ignoring that editing work so it's publishable is an editor's job, this logic seems even more gross to me. You take someone and openly tell them they're not good enough to make money without your help, and then have them write for you for a quarter of a year for "a few hours a day" without paying them a single penny, assured that their self-confidence is destroyed such that they'll not think they're worth being paid. What a great system.
The culture that doesn't pay for content is self-perpetuating. Not just because it has produced a generation of writers who say, "I worked for free and it didn't do me any harm", ignoring how much better their lives would have been if they had been paid for that time, but because it (as I've previously argued) resets the value of words on gaming sites to zero. If a starting salary in this industry is no salary at all, then how much easier is it to not only convince the gullible, naive or desperate that this is good enough, but to underpay writers for the rest of their careers?
(There's little doubt this is effective. Imagine Publishing pays some of the worst rates I've ever heard of, and their boss was recently boasting about how much profit the company was making, and was too cowardly to respond to anyone's suggestions that he pay his staff more/at all in response.)
For all that's wrong with Future, they were a company who – in my experience – treated unknown writers with the same dignity as established veterans. If you filled a page of the magazine, you were paid the full page rate. Experience wasn't taken into consideration, and certainly no one was ever printed without being paid. The notion would have been horrendous.
Andrew's second argument is that these writers are not good enough, and through this internship process they are given a chance to hone their skills and become better writers, until they presumably reach the level at which their words become worth money. There is so much wrong with this I'm going to forget something here, but here's the list:
– Giving work to someone who isn't good enough is taking away work from someone who is, and thus would have been paid. It's screwing over the unpaid writer, and the freelancer who would otherwise have received the work.
– If you're advertising internships to an audience of young writers desperate to succeed and enculturated by the notion that writing for free is necessary, you're going to get good writers applying. Are you going to reject those in favour of crappy writers you can "help improve"? No, of course not. You're going to grab the good writer and wring him/her dry for no money for as long as you can, hoping all your talk about the need for this process will prevent him/her from realising that they could get paid elsewhere.
– No matter what standard the writing may be judged to be, publishing it on your ad-driven site is making you money – money you're not passing onto the author, which is disgraceful and exploitative.
– Someone who has the spark of a good writer can be recognised through the fog of any issues, and you can help them get their work to a publishable standard and then pay them for it. It's not an impossible process, and I know this because it's how I got started, and how PC Gamer and RPS operate with new young writers. Sometimes they don't improve and you stop using them, other times they do and you've invested in a great writer. And of COURSE they get paid for everything that's printed.
– There isn't a Goodness-o-Meter on which someone's writing can be measured until it dings the pay bracket. Either they're words you want in your site/mag, or they're not, and you pay if they are no matter how much work it is for you to sub/edit it.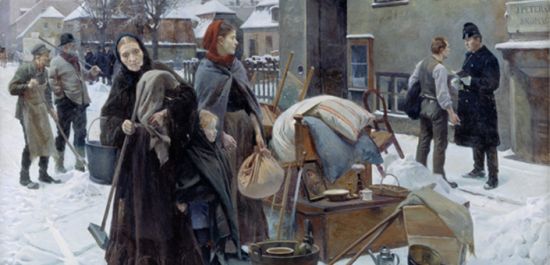 Yes, this happens in other industries, of course it does. That this is used as an argument to justify it is beyond stupid. It's wrong wherever it happens, and people should stand up to say so. I work in games journalism, so I stand up to say so here. And it doesn't matter how many writers went through the same crap to get their jobs, that doesn't justify it either. I don't care if someone thinks it was fine for them – it wasn't. They were being ripped off, no matter how naive/entrenched in the wretched system they are not to realise/admit that. Ripping others off isn't a reasonable response. Let alone how utterly soul-destroying it is that people don't see it as an opportunity to make things better than they were for them.
PS: I want to be completely clear about this. RPS, in its current form, pays all our writers (apart from one who refuses to be paid). When we started, Jim, Kieron, Alec and I were all writing in our spare time, for free, on the site we owned, and occasionally others volunteered their help too. Some people wrote for us on the understanding that they could advertise their own site in return, etc. We spent two years without being paid anything other than pocket money (I remember when the day came when it was paying half my quarter of the rent – it was so exciting), because we owned the business and were investing our own time into it. As it started to make money, so did we, and so did anyone else who wrote for us. Now we are a profitable business, with our revenue coming from our advertising, so we pay everyone who writes for us no matter their experience, and we pay over the UK industry norm.
I do not expect sites that don't make any money to pay writers, and I don't have any problem with young writers getting their words out there on non-profit sites. That's great, it's done in their own time, and no one is making money from their efforts.
:Rants, writing