by John Walker on Jul.01, 2011, under Rum Doings, The Rest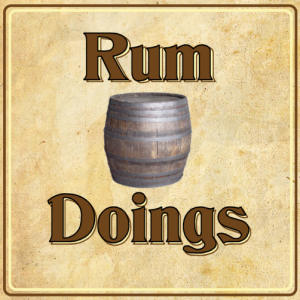 In a very special edition of Rum Doings, Nick and John sit down with Boing Boing co-editor Cory Doctorow, and MakieLab founder and former head of Channel 4 Games, Alice Taylor. Just like John and Nick, they too are a married couple, one half obsessed with copyright issues, the other with games. It only made sense.
For some reason we chose to make Nick sit in an echo chamber – sometimes he needs to be kept aside for our safety. We begin discussing Disney, considering dark rides as an art form, the nature of their theme parks' sponsorship, and the consequences of their idealism. Which is the most evil games publisher of the day, did Blackbird destroy the internet, and are Adobe in trouble?
What happens when printers print something better than themselves? And then as inevitably as day turns into zombie apocalypse, we turn to intellectual property law. What copyright issues will 3D printing lead to? What code is running on our computers against our will? And will our predictions of the future always be "insufficiently weird".
Amazingly we get onto the economy of Star Trek, via the consequences of teleporters. There is much discussion of the consequences of new technology on, well, everything. And then comes piracy, geocoding, and the surprise appearance of LittleBigPlanet developer, Luke Petre. Finally, we move on to talking about MakieLab's project to develop 3D toys linked to online gaming.
Big thanks to Cory and Alice (and Luke!) for joining us!
Please consider writing a review on iTunes. It's a really good way of raising our profile. And keep on tweeting and so forth.
Make sure to follow us on Twitter @rumdoings. If you want to email us, you can do that here. If you want to be a "fan" of ours on Facebook, which apparently people still do, you can do that here.
To get this episode directly, right click and save here. To subscribe to Rum Doings click here, or you can find it in iTunes here.
Or you can listen to it right here!
[audio: http://rumdoings.jellycast.com/files/audio/rumdoings_e76.mp3]
:podcast, rum doings