by John Walker on May.20, 2010, under Rum Doings, The Rest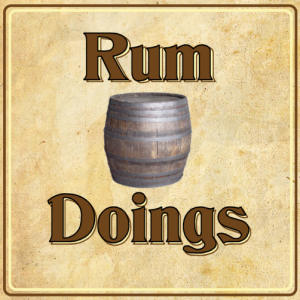 As we begin Rum Doings episode 27 we choose not to talk about Nick Clegg's Big Decision, but instead begin our Rum Doings Campaign: Save Our Fountains.
We reveal our surprise liquor for the episode: a purple elixir named Parfait d'Amour. That's lemon flavoured. And makes the best glugging noise ever.
Arguments break out about crucial matters, like tree roots, which Ford made cars, and a conversation about cross-dressing. John outlines his altruistic plan to let people know what they look like from behind, find out how to alert smelly people, and then Nick starts sniffing John. No, he does.
We really do talk more about dead fountains. And then just as we were about to discover that Jesus invented the skateboard, Nick's phone rings. And then we break your ears. Sorry about that. You'll want to turn it down at this point.
We discuss Mr Jobs's iPads device, and why it's a very silly thing. This lasts a while. Then we move on to a particularly splendid moment on Radio 4's You & Yours, and our fondness for the station's blind presenter, Peter Blind. We hate the blind. And all disabled people. And everyone else. And ourselves. We should warn you at this point, the story we go on to tell is of a harrowing nature that will cause the hair to fall out of your children. As Nick says, "revelations of skulduggery."
Inform everyone you know. At all costs, promote us. And writing a review on iTunes helps us a great deal. Cool people do it. You want to be in the cool gang.
If you want to email us, you can do that here. If you want to be a "fan" of ours on Facebook, for some dreadful reason, you can do that here.
To get this episode directly, right click and save here. To subscribe to Rum Doings click here, or you can find it in iTunes here.
:podcast, rum doings